Submitted by Israel Vazquez on Thu, 06/16/2011 - 14:09
Gamers have two new upcoming PS2 game HD collections to add to their library when Konami announced a couple of weeks ago their Silent Hill and Metal Gear Solid HD collection.
Now according to a Spanish online video game retailer, XtraLife.es, Capcom could be adding one of their own to the PS2 HD collection madness with the Devil May Cry series. The site had a listing (which now has been removed) for a Devil May Cry HD Collection which was scheduled to release on November 30th for PS3 (only PS3 version listed).
The box art image that was included with the listing in no way or shape bears any similarity to the one that was released for the 5th Anniversary Edition of Devil May Cry. Does this alone debunk the rumor of this supposed collection?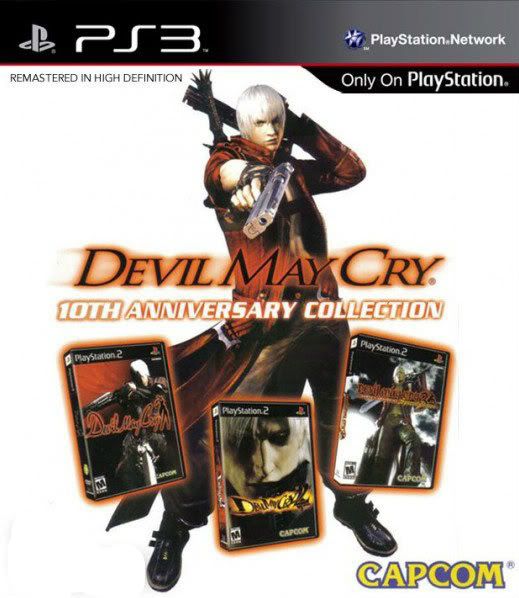 They are a couple of good reasons why this rumor could actually come to fruition. Capcom is re-booting the franchise with next year's release of DmC: Devil May Cry and a HD collection remake of the first 3 Devil May Cry games could whet gamers' appetite for some Dante action before that game actual release.
Second, as the fake box art mock up indicates, this year is indeed the 10th year anniversary since the release of the very first Devil May Cry on the PS2 back in 2001. A collection such as this would make a very nice anniversary gift to Devil May Cry's fans.
Capcom's official comment on the matter is "We haven't made any announcements regarding a Devil May Cry collection." Does that sounds like a no?
Source: G4 via Siliconera