Submitted by Israel Vazquez on Tue, 04/20/2010 - 18:05
There is much speculation brewing that Konami may be making a change on how we experience the next Silent Hill Game.
Not too long ago Konami announced that Czech developer Vatra will develop the latest installment in the popular Silent Hill franchise for the Xbox 360, PS3 and PC. Taking the ball and running with it, Vatra seems ready to dramatically change the direction of the series.
According to a recent profile listing from Vatra's video game talent agency, Digital Development Management, Vatra is currently working on two projects. One project is Rush'N Attack Ex-Patriot and the other project is listed as an untitled "major franchise" game. Now you don't have to be Sherlock Holmes to come to the conclusion that a certain "major franchise" game is indeed the next Silent Hill game.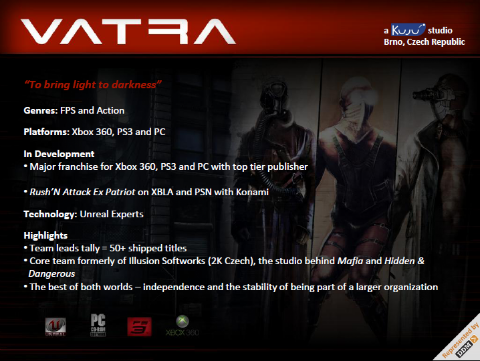 The real fuel for firing up this speculation comes from the same profile noting Vatra specialties in FPS and action games.
Rush'N Attack Ex-Patriot is a 2D side scrolling platformer and that pretty much checks off the "action" portion. This leads the "FPS" portion to their "mystery" game at least according to my deductions.
Unfortunately we have to wait and see until this year's E3 as Konami is keeping mum on what Vatra has in store for Silent Hill and whether or not those plans includes turning the horror franchise into a FPS.
I think turning Silent Hill into a FPS would be a great idea. A fresh take is what this series is in need of especially after a less than satisfying Silent Hill: Homecoming.
I always thought that the Silent Hill games had some of the scariest creature designs in gaming. Seeing those terrifying abominations up close and personal will definitely make the next Silent Hill worth playing.