Submitted by Casey White on Mon, 03/02/2015 - 10:37
Posted in
I used to be one of the biggest fans of the Metal Gear franchise of anyone that I know. I say used to because my love of the series has degraded ever since the end of Metal Gear Solid 4, which I believe should have been the end of the Solid franchise.
Metal Gear Solid 4 was, in my opinion, the perfect ending to a series that I have loved since I was a boy. Thusly, I've opted not to sully my experience by playing a fifth chapter of a franchise I believe ended, especially not in "paid demo" format.
That being said, I'm not able to go full ignorant either. I know that there's another full chapter of the story coming and I am following along with production, just not with the interest I once had.
In a stunt, no doubt aimed at the burnt-out fan-base such as myself Kojima and Konami are attempting to stoke the fires of hype this morning by announcing an announcement. Yes, in true modern game development fashion we have a teaser for an announcement. Kojima posted on his Twitter this morning an image of Snake along with a count-down clock, a link, and the phrase "Announcement Coming Soon..."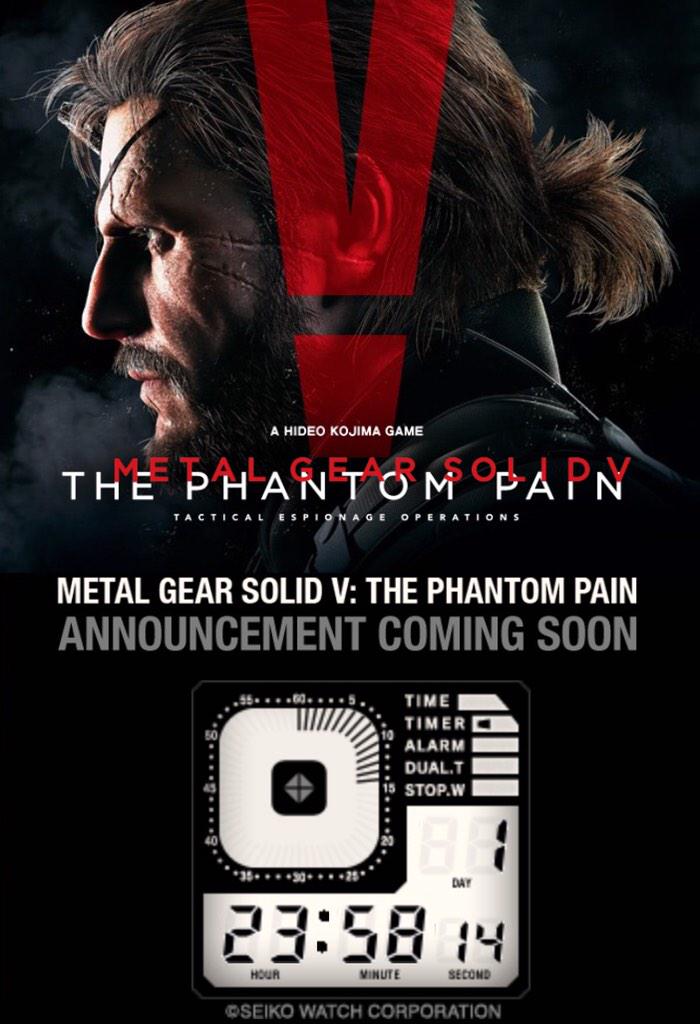 The timer ends this Wednesday, so it looks like we'll have whatever announcement then.
Are people still excited for the Metal Gear Solid franchise? I cannot be the only one that believes that Metal Gear Solid 4 ended on the perfect note of nostalgia and closure... can I?